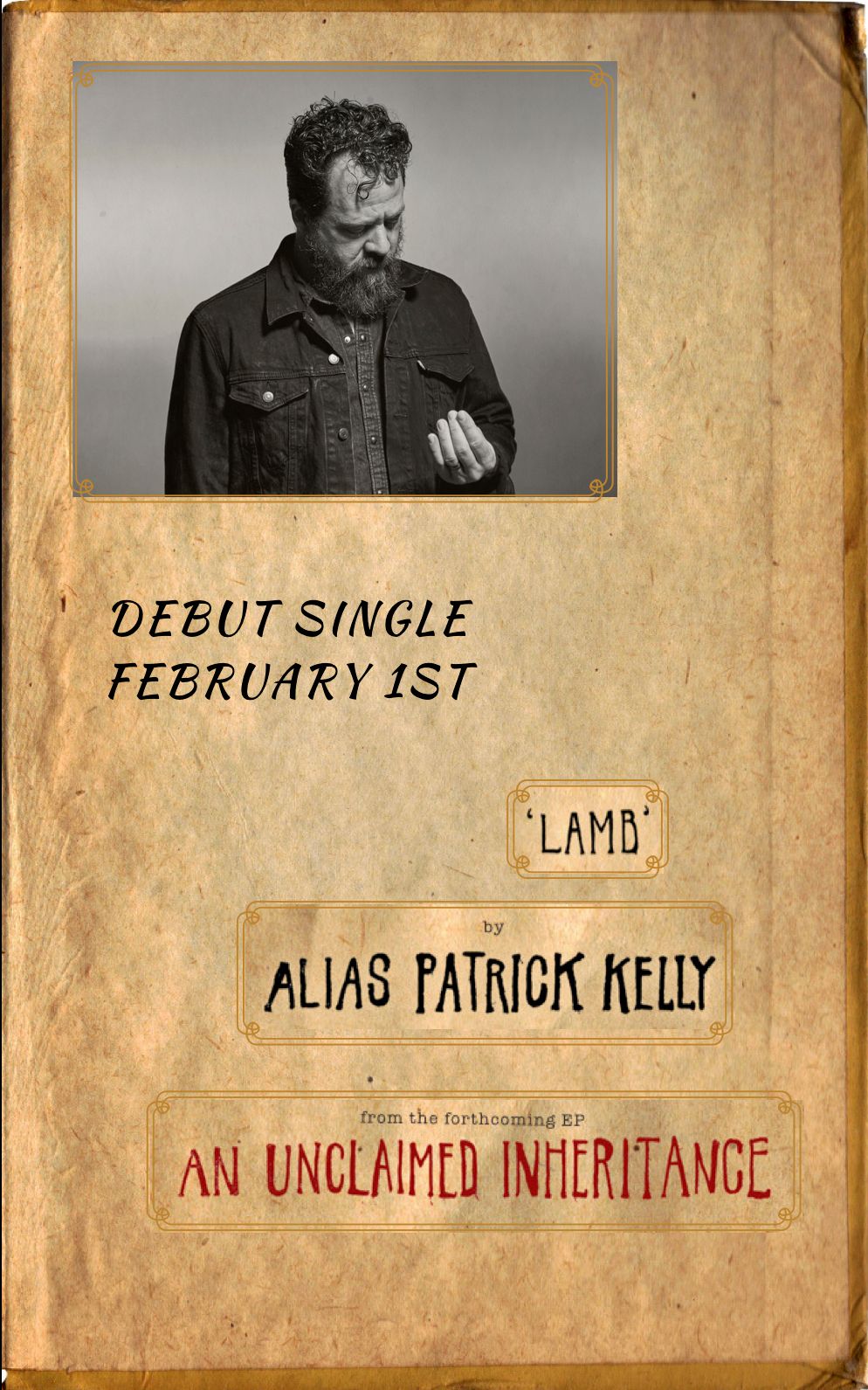 "Lamb" is the lead-off single from An Unclaimed Inheritance.  It will be digitally released on Friday February 1st.  To coincide with the release there will be a single release show at Smith's Olde Bar in the Atlanta Room.  Also on the bill is Atlanta's Blackfox and Jeremy Ray will open the show.
Song Info:
In soaring three-part harmonies, tinged with echoing guitars played wide open in weighty down-the-road Americana tailoring, Patrick Kelly bellows: "out in the world without my father – no one here teaching wrong from right." 
The Georgia native is about to celebrate a three-year anniversary with his wife, and with it, the three-year anniversary of becoming a stepfather. Among the many thoughtful ruminations explored on his forthcoming EP, An Unclaimed Inheritance, is one of gauging what it means to be a father. 
Accordingly, "Lamb", Kelly's brand new single, tells the story of a boy of seventeen who grew up without a father and the resulting fallout; the inability to regulate his emotional state which leads him to kill a man for reasons even he doesn't fully understand. Reflecting from prison, Kelly's main character acknowledges that if he had had a good father figure, his life might've turned out differently.
Credits:
Drums - Mike Froedge
Bass- Bruce Butkovich
Electric Guitars - Matt Hanson
Harmony Vocals - Charlie Sheets
Foot Stomp - Steve Hamilton
All Else - Alias Patrick Kelly
Produced by Bruce Butkovich & Alias Patrick Kelly
Mixed by Bruce Butkovich
Mastered by Chris Griffin at Griffin Mastering
Art & Design by Jeremy Ray